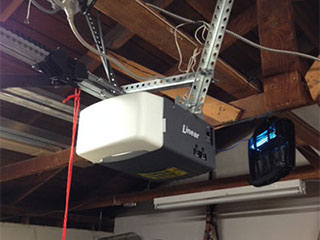 Many people take their garage door openers for granted until they suddenly stop working correctly. When you push the button on your remote, but your door doesn't open, you may feel frustrated. It could make you late for work if you have to manually open and close your garage door.
Just because your opener isn't operating optimally doesn't mean you have to pay for a brand new system. Many times, repair and maintenance services can get your existing system back into working order.
Professional Opener Repair
While there are many minor repairs around the household that handy individuals can probably manage on their own, garage door openers aren't the type of device you should attempt to handle without having the necessary professional training. There are many potential dangers involved, including electrical shock and injury caused by any of the system's different moving parts. Beyond that, you may simply not have the knowledge or experience needed to properly diagnose and address the root cause of the issue, and by attempting to handle what you perceive to be the problem by yourself, you may end up making things worse.
Adding or Changing a Remote Can Cause Issues
Sometimes, you want to keep the same garage door opener but also need to add or replace a remote. Our professional team can properly sync your opener with every one of its remotes without any hassle.
Call Today For Any Opener Related Problem
There are many potential sources for problems with a garage door opener, from a burnt electrical wire to a worn-out gear in the motor. Regardless of what type of issue you're experiencing, our team at Garage Door Repair Farmington can provide you with a timely solution that will have your system return to normal in no time.

We also offer the following:
Roll up Garage Door Maintenance
New Opener Remotes & Clickers
Garage Door Cable Replacement
Torsion & Extension Spring Replacement